Jon Duff
Jon Duff's sculptures jumped out at me when doing my artist research. Although his pieces are quite representational, I was interested in the way he assembled his objects together, especially with the gloopy, gooey substance. The combinations of textures, colours and shapes of the variety of materials in his sculptures work really well together to create visually exciting pieces.
https://www.jonduff.com/sculpture
Karin Karinson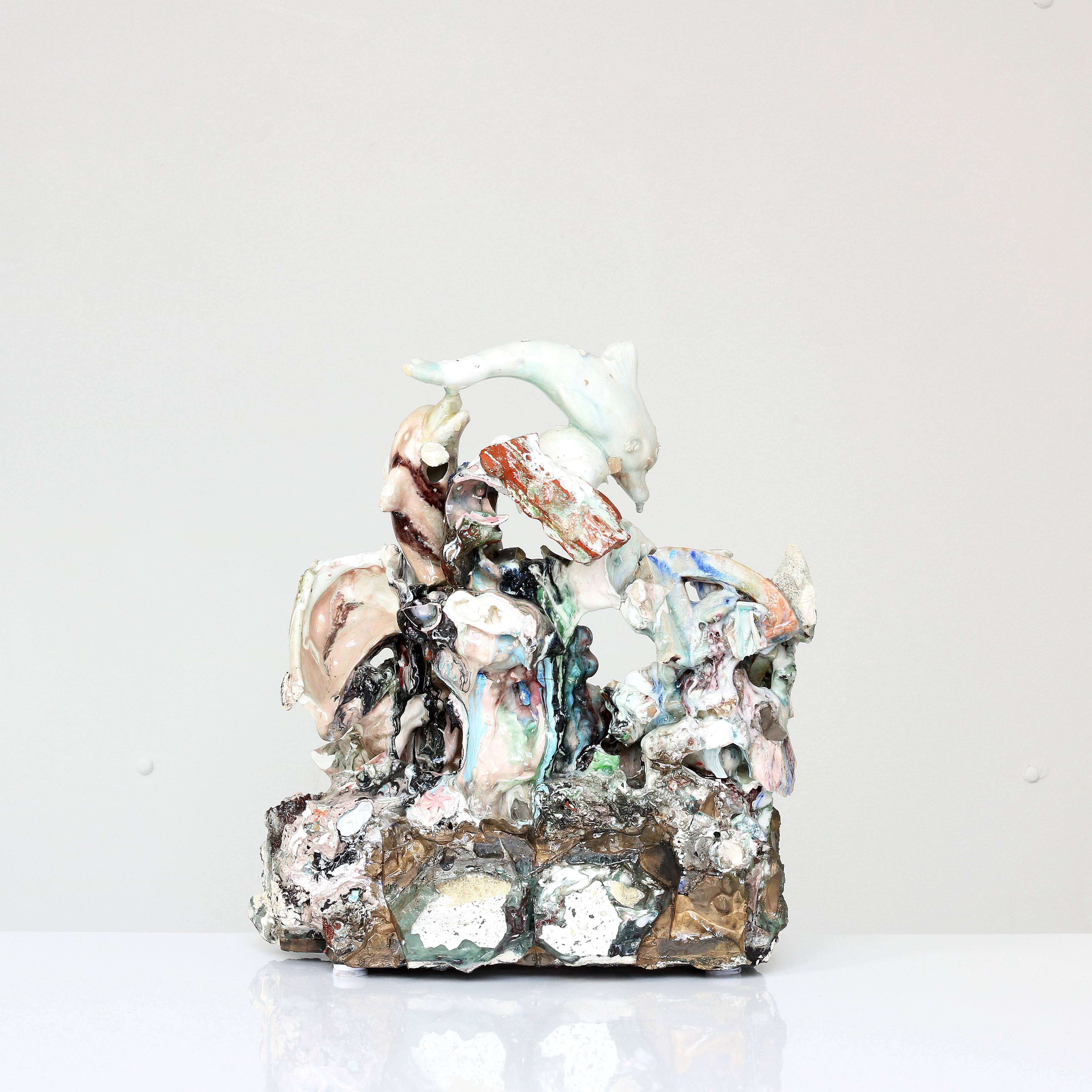 Karin Karinson's sculptural ceramics address our relationship with objects and society's materialistic obsessions. Her accumulation of objects are combined using a variety of clays and glazes, which are then melted together. Like Jon Duff, she is very interested in the combinations of colours and textures of her objects and how they relate to each other in her ceramics. She describes her work as having, "kaleidoscope-like aspects that appear and disappear at different angles and perspectives." She pays special attention to the way in which her sculptures appear at all angels.
https://www.berggallery.se/contemporary-exhibitions-artists-artworks/artists/karin-karinson/
Christine Hellyar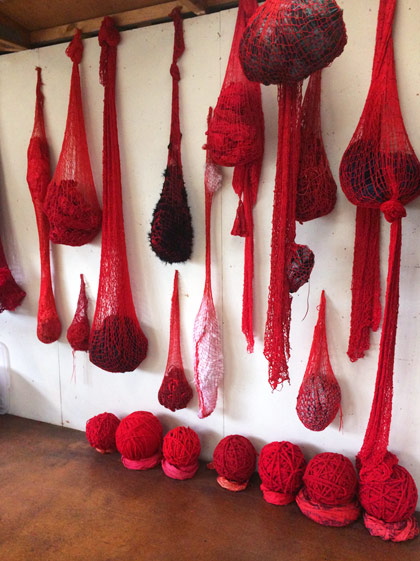 I was really captivated by these works by New Zealand artist, Christine Hellyar. The relationships between the netted red yarn and the heavy, crumpled material inside is very interesting. As the yarn comes together at the top, it gathers together. Closer to the bottom, where the weight is, the net is spread out exemplifying the nature of the weighted material inside. In some pieces, the material inside pokes through the holes in the net adding even more texture as the net manipulates it.